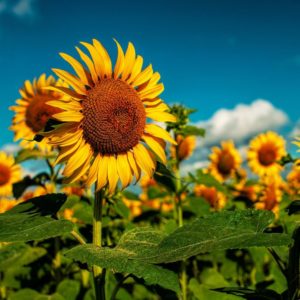 Cleaning, processing and peeling of sunflower
Grain processing is a specific and complicated manifacturе due to the high food quality requirements on one side and the varying raw materials qualiy indexes.
N.E.X.T. helps processors manage and report their core business processes - buying, receiving, processing and selling a finished product through a single software system. The transparent way of working and the interrelationships between departments and their operations allow management to quickly access information on active orders, produced and dispatched quantities, availability and raw materials. This provides opportunities for cost optimization, order execution speed and more satisfied customers.

Raw materials purchasing
Ordering and purchasing of grain as raw material. Organizing stocks by crops and quality indexes: protein, moisture, test weight, screenings .Order protocols.

Production laboratory
A key point is the production laboratory, which provides constant control by taking and reporting intermediate samples for the quality of the raw material from the production line.

Production processes
Batch production (HACCP), complete traceability of the used raw materials and supplements. Calculation of production and other costs, manufacturing waste, profit, etc.

Packaging and labeling
Processes of packaging and labeling of finished products (barcode printing, batch, expiry date, quality indicators, etc.) are also subject to optimized management.

Quality management
Management of quality control activities - batch of products, sampling and reporting of quality indicators from both the production line and the palletized products.

Palletizing and shipping
Palletizing and shipping processes - content of each individual pallet, gross and net weight of the pallet, pallet label printing, acceptance and transmission protocol and packing sheet are managed.