The trading with grain and distribution of seeds, fertilizers and chemicals is not an easy business due to seasonality, fluctuating volumes and changing product demand over the years under the influence of climate changes, as well as stock prices dynamics. At the same time, the large volumes, the impact of quality indicators, the wide range of varieties and hybrids and the different ratios of active substance (for fertilizers and preparations) are complicating the reporting, storage and logistics.
N.E.X.T. is entire solution for complete magamement of the trading with grain and distribution of seeds, fertilizers and chemicals. It covers all units: the central sales office, warehouses and divisions in the country, a team of sales representatives who enter customer requests, storage and logistics.
All customer orders are registered with their associated delivery terms, payment terms, responsible sales representative, etc. Facilitates and automates significantly the monitoring of the progress in the execution of the order - expected / received in advance, partial / full shipment of the items from the order, invoiced amounts and left for invoicing.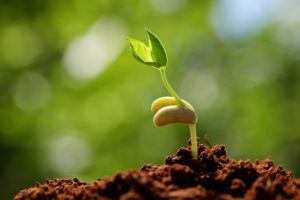 Warehouse and Stock Management
Forecasting optimal inventory needs by reporting current client queries, requested and undelivered orders from vendors, current inventory, and automated new purchase generation for the required quantity per item.

Storage
Have real-time information for the stored commodities on growers' on-farm or crop level. Segregate stocks by crops tracking: protein, moisture, test weight, screenings and more.

Trading
Track sales and marketing activities by customers: grown crops; hectares; preferred products, ordering time; purchased products or grain; meetings with cusstomers, etc.

Deals
Mage offers, deliveries, supllies and contracts. Automatic conversion from one deal status to other. Generating and printing of contracts.

Receivables
Track the movement of purchases and deliveries. Settlements with clients. Processing bank payments and detection with invoices.

Logistic
Plan and manage the logistic with own transport or contractors. Cost calculation. Distance tracking, trip mapping and sub-allocating (freight brokerage).

Notifications
Receive live notifications to ensure you are never out of the loop. Mobile CRM for grain traders and seeds, fertilizers and chemicals distributors.