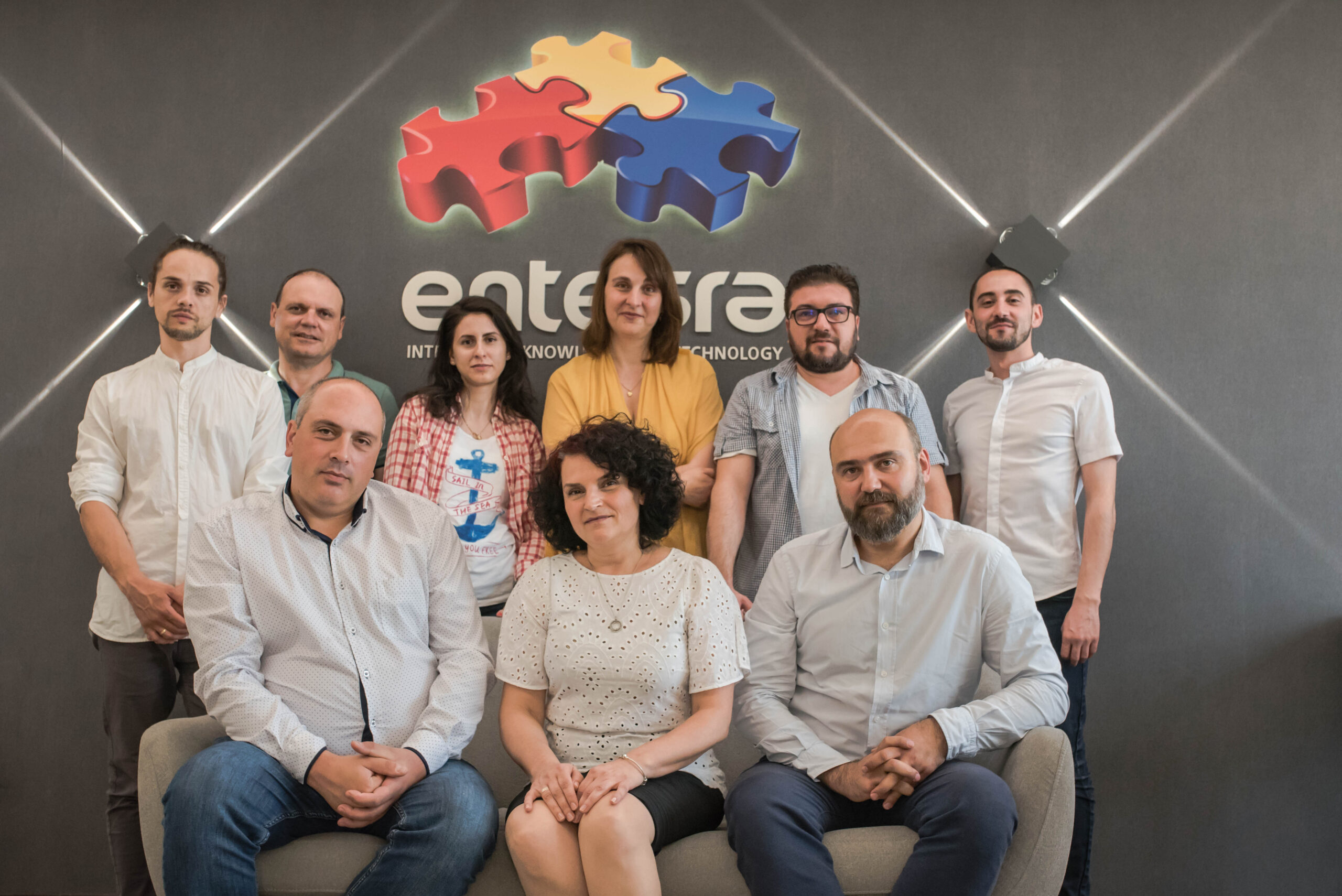 Entegra Ltd is a dynamic developing and high-tech software company specialized in the development and implementation of complete business management systems. It was founded in Varna more than 10 years ago. For the last 7 years the main focus of the company is the Agribusiness domain and main clients are: grain producers (grain storage), traders of grain, fertilizers, chemicals and seeds, as well as processors of grain products, including – producers of feed, oil, seeds, seeds and other. The main values ​​of the young and progressive team are – innovation and adaptability, trust and confidentiality, quality and timeliness. We have been working together with a large part of the team for almost 20 years, and since then the product N.E.X.T. dates.
Extensive know-how and expertise in the field of agribusiness and the latest technologies are the basis of success. Over the years, the team of Entegra has developed an effective solution with unique ease of use and multiple integrations with available infrastructure – scales, thermo – control, GPS, silos, laboratory analysis and more. At the same time, the product N.E.X.T. is extremely flexible and adaptable to be able to cover the specific and individual needs of each client. The vision and mission of the company is an individual approach and solutions according to the specifics and needs of the client. We in Entegra team, know that the needs of each an every farm are different. The individual approach to the client and the integration with the existing infrastructure is our way of working – added Veselin Pavlov.
Apart from being a complete system, N.E.X.T. from Entegra can also be implemented "modularly", for example at the moment given the forthcoming harvest it is very appropriate to implement N.E.X.T. Grain storage and connect to the auto scale thermo – control in the silo and accounting software. The connection with the electronic scales, thermal ropes, logistics systems, GPS tracking, mobile laboratories, as well as the existing accounting software, which are already implemented in the farms and production bases, are mandatory condition for successful digitalization in the agriculture. In most of cases, farms have already invested in some systems and equipment that are still working usable, but there is no automation and information is still typed "by hand" in more than one system – said Vladimir Nikolov Marketing and Sales Manager, who recently joined the Entegra team with his 10 years of expertise in digitalization in agriculture.
N.E.X.T. Grain storage
is an extremely up-to-date product for the season given the upcoming harvest campaign. It is a powerful tool for easy and automated management of grain storage literally by transporting it from the field after harvest, going through the whole process of entry into a silo or flat warehouse, which happens automatically on the electronic scale drying, cleaning and comes to the moment of sale, which gives rise to an expedition, invoicing, transport costs and other documents. An additional option is to recognize the number of the tractor or truck carrying the grain, its automatic filling in the weighing note, as well as automatic retrieval of information from a mobile laboratory, where N.E.X.T. directly calculates test wight. The main benefits and functionalities are: tracking of yield by fields; connection to existing electronic scales; integration with thermo – control in silos; monitoring of quality indicators; automatic trst weight. The implementation and launching of N.E.X.T. grain storage is so fast and farmers who decide to use the product within this season will be able to take advantage of this harvest campaign and will not need to "stand" on the scales, but will be able to control the process from a distance – said Vladimir Nikolov