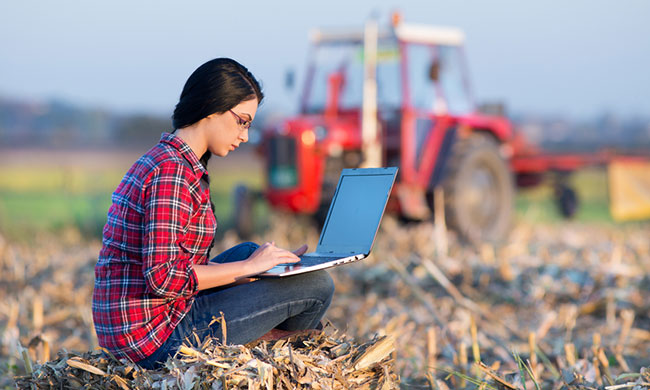 The acceptance of applications for support under sub-measure 4.1 "Investments in agricultural holdings" has started
On April 19, the acceptance of applications for support under sub-measure 4.1 "Investments in agricultural holdings" of measure 4 "Investments in tangible assets" of the Rural Development Program (RDP) 2014-2020 started. The total budget of the procedure under the sub-measure is 422 218 104 lv.
The complete software solution N.E.X.T. Agri is eligible for funding up to 75%.
Basic guidelines and eligibility for application:
Eligible farmers:
To be registered as farmers under Ordinance № 3 of 1999 on the establishment and maintenance of a register of farmers (SG, issue 10 of 1999) at least 36 months before the submission of the project proposal;
The minimum standard production volume of their agricultural holding shall be not less than the BGN equivalent of EUR 8,000;
If the applicants are legal entities, they must be registered under the Commercial Law, the Law on Cooperatives, the Law on Religions or established under the Law on the Agricultural Academy and have received income from agricultural activities or participation and support under the single tax scheme for the previous or current financial year. area payments, including income from received public financial assistance directly related to the performance of these activities, or income from the processing of agricultural products or services directly related to agricultural activities;
Amount of the grant:
50% of the total amount of eligible costs for projects with projects amounting to the costs claimed up to BGN 1,955,800.00, inclusive, which may be increased on the basis of the total amount of eligible costs in the following cases:
For investment costs within the scope of Annex № 1, with the exception of interchangeable attachments, the financial aid shall be increased by up to 25%; See an excerpt from Annex № 1 – item 2.1 .:
2.1        Resource efficiency, including precision and intelligent agriculture, innovation *;
2.1.1      Investments in systems and equipment / including software and / or hardware / for collection, processing and analysis of data and information from the various phases of cultivation, production, storage and sale of agricultural products / animal and plant /
2.2          Digitization and modernization of production machines and equipment;
2.2.3      Investments related to the construction / modernization / equipment in agriculture of automated systems and equipment for preparation of products for sale, which are used for one or a combination of activities related to cleaning, preparation for storage, storage, sorting, marking and packaging of agricultural products , incl. adjacent software – facilities and equipment for storage of products – cooling chambers, automated storage systems, as well as machines and equipment for washing, sorting and packaging of finished products, etc. with a similar purpose.
Minimum amount of eligible costs for one project proposal submitted by one applicant – BGN 29,337.
Maximum amount of eligible costs for one project proposal submitted by one applicant – BGN 2,933,700.
Eligible funding activities:
Implementation of new products, processes and technologies and renewal of the available production tangible and / or intangible assets;
Encouraging cooperation with producers and processors of agricultural products;
Protection of the components of the environment, including the reduction of harmful emissions and waste and production of energy from renewable sources for own consumption;
Improving working conditions, improving hygienic, veterinary, phytosanitary, environmental and other production conditions;
Improving the quality of agricultural products;
Providing opportunities for the production of organic agricultural products;
Investments and activities that contribute to a sustainable and digital economic recovery.
Eligible costs for intangible investments, including software:
Achieving compliance with internationally recognized standards related to the introduction of quality management systems in agricultural holdings, introduction of good production practices, preparation for certification.
Purchase of software, including through financial leasing.
Know-how, acquisition of patents, rights and licenses, for registration of trademarks and processes necessary for the preparation and implementation of the project.
Contact us for more information and to connect with consultant by phone: +359 888 668 300, or fill in the contact form.