How reliable are spreadsheets?
Many companies still entrust the digital management of their business to spreadsheets (Excel, etc.) in combination with accounting and / or warehousing software. Developed by a company employee or external specialist, they save or rather reduce the initial investment in business software, but is it profitable in the long run? Is the savings more or less than the losses due to an insufficiently reliable and functional solution ?? Everyone can judge for themselves by knowing their business and after reading the arguments below:
How does the use of spreadsheets (Excel) limit business management?
• Low level of security and almost no control – risk of data loss due to hardware problem or problem with file versions. Storing all operational data and processes on a shared file, even with backups, is a very risky solution and often results in data loss or leakage for a period of time.
• Risk of abuse or malicious erasure of errors – anyone can do almost anything in the file. The case is similar to the previous one, but with the difference that there is an external and ill-intentioned motivator for something to happen to the file.
• Wrong information due to human factor – able to distort or render meaningless all business reports. Wrong data "contaminates" the database.
• Insufficient interaction between departments – communication by phone or other channels is often unproductive. Spreadsheets are not able to exchange information such as setting tasks, monitoring their implementation and managing business processes.
• Lack of automation and limited opportunities for integration with external systems. The presence of many external systems (software and hardware) and the need to exchange information with them makes spreadsheets a very limited solution.
• Limited opportunities for mobile work. Working with tables via a mobile device is not intuitive. At the same time, access via a mobile device is critical in modern everyday life.
What do we gain if we implement comprehensive business software (ERP)?
• Very high level of data security and 24/7 access control.
• High degree of data accuracy through automatic procedures and error protection.
• Improving the interaction between the different units and reducing the unproductive communication by phone, e-mail, etc. similar channels.
• Save time for data entry as a result of integration with external systems and equipment.
• Access via mobile devices for making important management decisions.
• Industry (industry) specialized systems cover the most complete and accurate specifics of the business.
How is this done in practice?
• Multiple automations and automatic data filling.
• Automatic procedures for checking and correcting errors.
• Integration with many external systems such as scales, CCTV cameras, GPS / Toll systems, Accounting software and more.
• Connection between the various processes and documents in the system.
• 100% secure database in a specialized data center, guaranteeing the highest levels of security and access from anywhere in the world.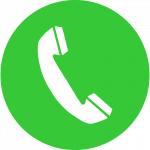 Contact us for a free consultation in the field of business digitalization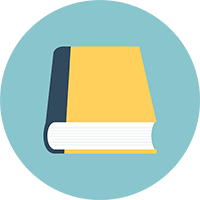 Learn more about N.E.X.T. – business software covering all the above benefits + individual solutions for the client.