The distribution of seeds, fertilizers and chemicals is a complex business due to seasonality, fluctuating volumes and changing product demand over the years under the influence of climate changes, as well as stock prices dynamics. At the same time, the large volumes, the wide range of varieties and hybrids and the different ratios of active substance (for fertilizers and preparations) are complicating the reporting, storage and logistics.
Entegra Agri is entire solution for complete magamement of the trading with grain and distribution of seeds, fertilizers and chemicals. It covers all units: the central sales office, warehouses and divisions in the country, a team of sales representatives who enter customer requests, storage and logistics.
All customer orders are registered with their associated delivery terms, payment terms, responsible sales representative, etc. Facilitates and automates significantly the monitoring of the progress in the execution of the order - expected / received in advance, partial / full shipment of the items from the order, invoiced amounts and left for invoicing.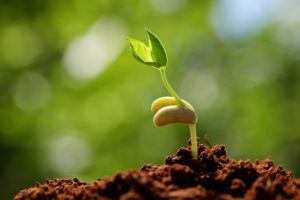 Warehouse and Stock Management
Forecasting optimal inventory needs by reporting current client queries, requested and undelivered orders from vendors, current inventory, and automated new purchase generation for the required quantity per item.