Grain trading has its specifics and difficulties - seasonality, varying volumes, as well as the dynamics of stock prices. At the same time, large volumes and the impact of quality indicators complicate reporting, storage and logistics.
Entegra Agri is a specialized solution for complete management of trading with grain, which covers all aspects: sales, grain storage, team of traders who enter customer orders, storage and logistics. All contracts for purchase and sale with their specific terms of delivery, terms of payment, responsible sales representative, etc. are maintained. Significantly facilitates and automates the monitoring of execution by transportations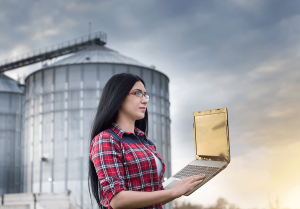 Warehouse and Stock Management
Real-time information on stock availability by crops in all grain storages, including quality indicators. Detailed reports on movements (entrance, exit), storages, quantities by storage service clients, etc.